LES CHIENS DE
SAINT-TROPEZ
DOGS OF SAINT-TROPEZ
We are delighted to share with you our new photo book project named 'LES CHIENS DE SAINT-TROPEZ'. It was out of love for dogs and the village that this idea came to life. For this project, we photograph dogs from Tropéziennes and Tropéziens together with their owners in typical places of Saint-Tropez: the port, the old town, La Ponche, la Citadelle, shops, beaches, etc.
Famous icon and animal lover Brigitte Bardot still lives in Saint-Tropez surrounded by her beloved dogs. Of course, we dedicated several pagers to Brigitte and her dogs and she was so kind to write the foreword of our book. The first copy of the book was naturally offered to her.

The organization and the selection are carried out by Catherine Diekmann, Ambre Velicitat is the photographer, Charlotte Lundgren the copywriter and Danielle Dessart is the artistic director and the publisher.
The project consists of a book with photos of dogs and the owners and an accompanying editorial on the relationship between the dog, his master and Saint-Tropez. In addition, a very successful photo exhibition showing the pictures of the book was organized in spring 2022 in Saint-Tropez.
Nous avons le plaisir de vous faire part de notre projet de livre-photos LES CHIENS DE SAINT-TROPEZ. C'est par amour des chiens et du village que nous avons eu cette idée. Pour ce projet, nous avons photographié photographions des chiens de Tropéziennes et Tropéziens avec leurs maîtres dans des lieux typiques de Saint-Tropez: le port, la vieille ville, la Ponche, la Citadelle, les commerces, les plages, etc.
Célèbre icône et amoureuse des animaux, Brigitte Bardot vit toujours à Saint-Tropez entourée de ses chiens adorés. Bien sûr, nous avons dédié plusieurs pages à Brigitte et ses chiens et elle a eu la gentillesse d'écrire la préface de notre livre. C'est tout naturellement que nous lui avons offert le permier livre.
L' organisation et la sélection sont ont été réalisées par Catherine Diekmann et Danielle Dessart, le copywriting par Charlotte Lundgren, la photographie est a été réalisée par Ambre Velicitat, la Directrice artistique et l'éditrice est Danielle Dessart.
Le projet consiste en un livre avec des photos du chien et du propriétaire et un éditorial d'accompagnement sur la relation entre le chien , son maître et Saint-Tropez. De plus, une belle exposition de photos du livre a été organisée en printemps 2022 à Saint-Tropez.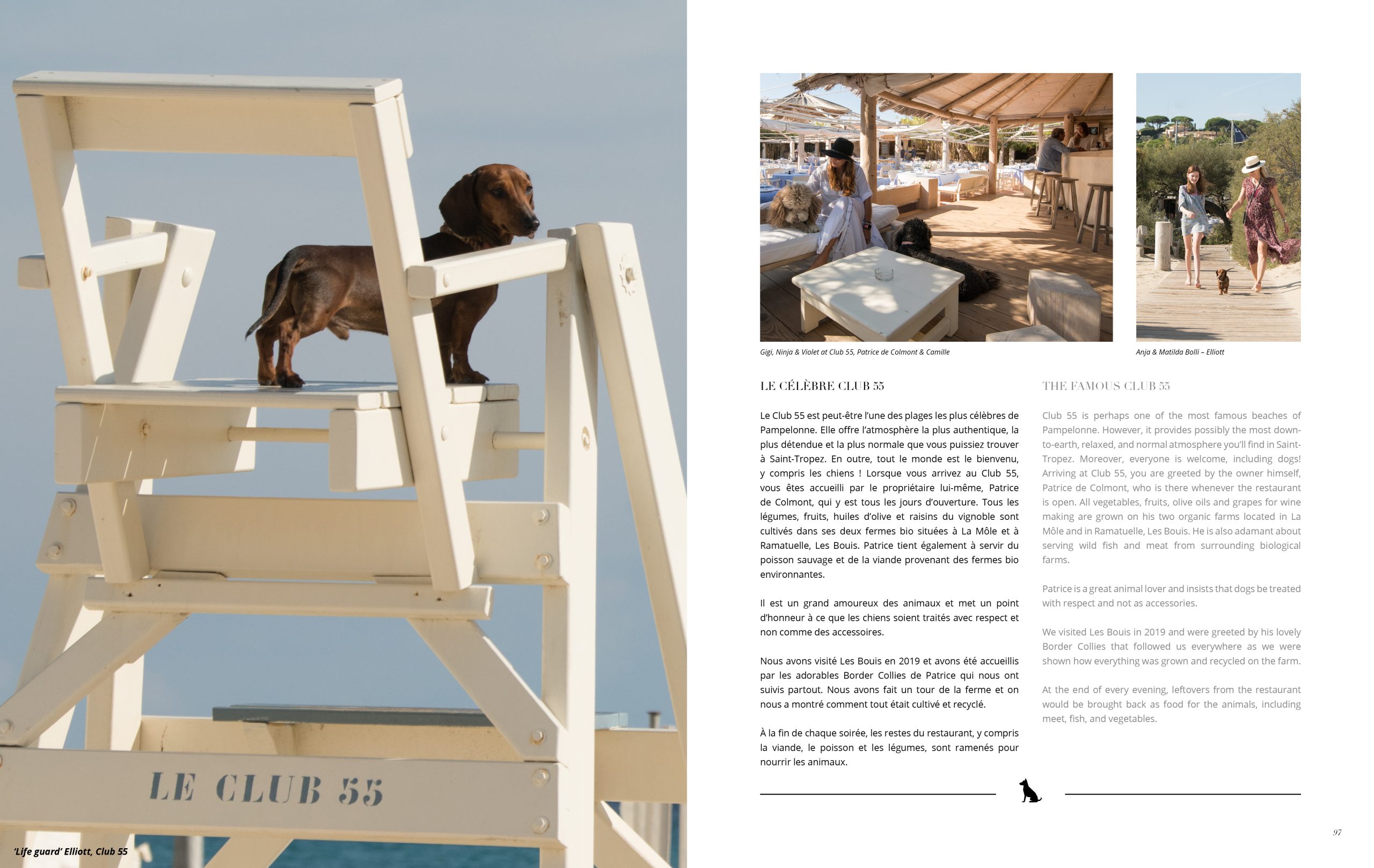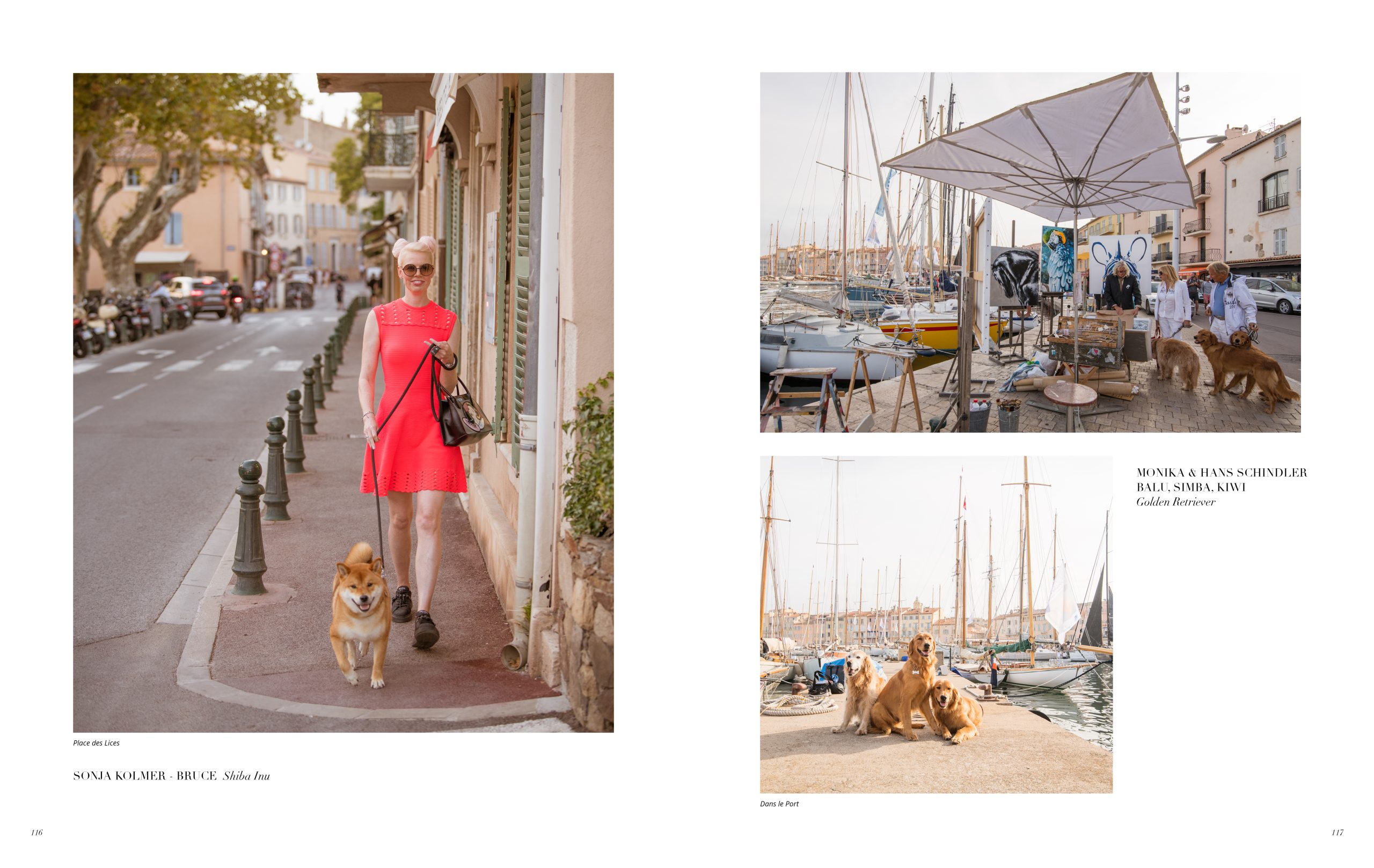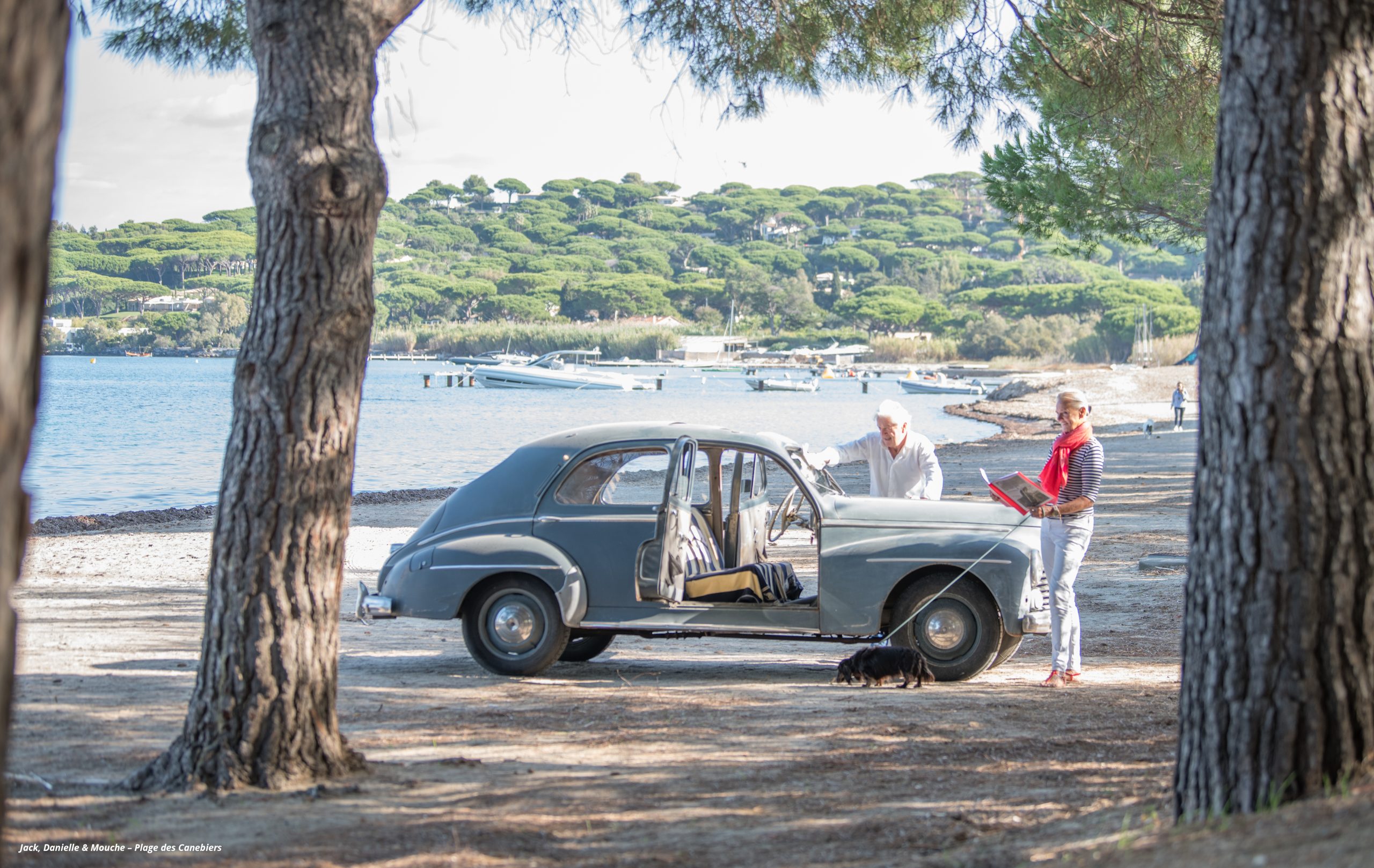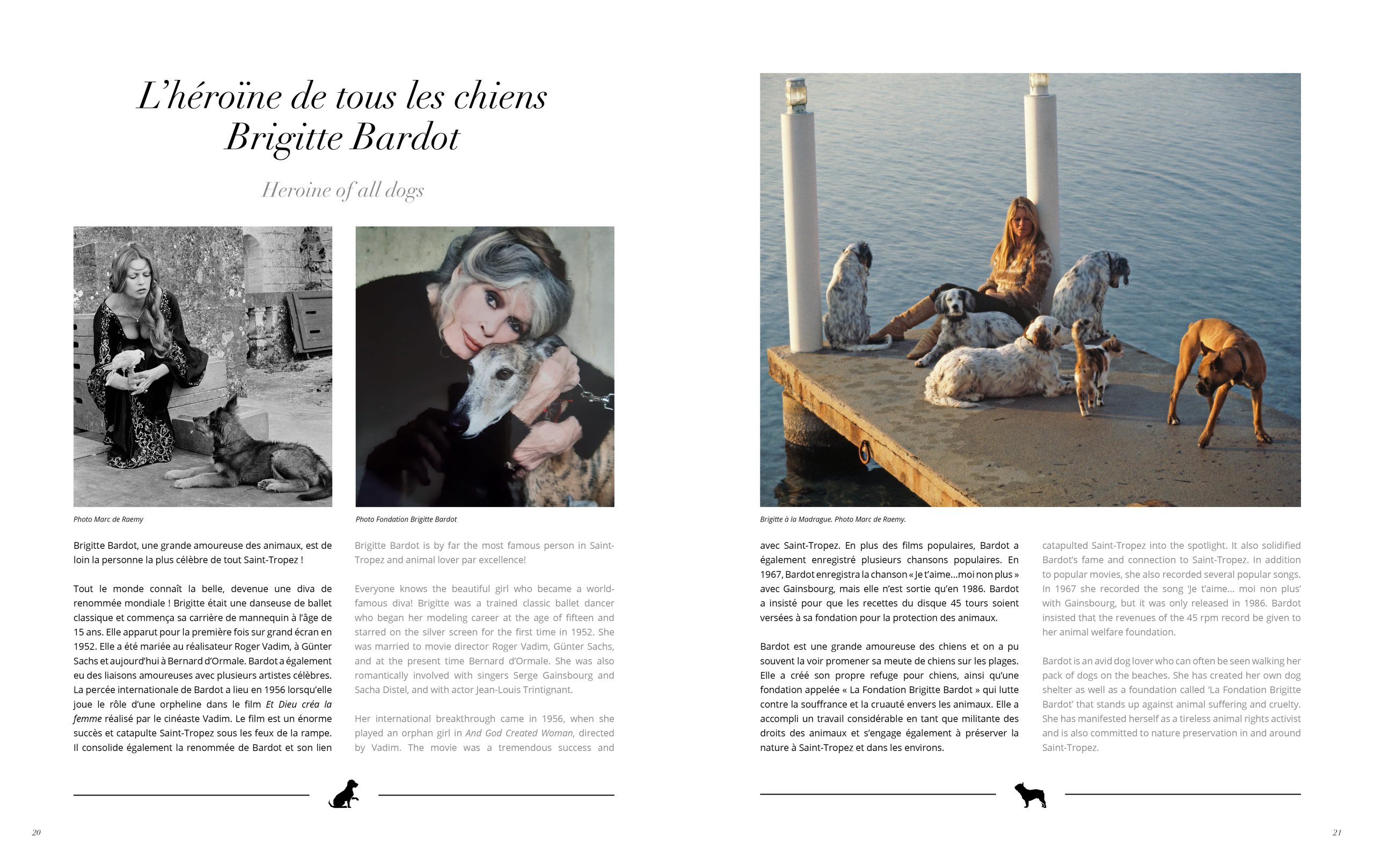 SIZE 250 x 300 mm
EXTENT 4 p. cover, 2 x 4 p. end papers, 144 p. text
QUANTITY 500 – 1.500 copies (or more)
PRINTING Full color
FINISHING Hard cover scratch-fee matte laminate

PRICE – PRIX
€ 35,00
excl. postage and package costs
Extra costs postage and package:
– For the Netherlands euro 6,00
– For France euro 12,50
– For Germany euro 12,00
– Other countries price on request
CONTACT FRANCE
Catherine Diekmann, T 0609370138, SEND EMAIL >
CONTACT REST OF WORLD
Danielle Dessart, T +31622407689, SEND EMAIL >
SIZE 250 x 300 mm
EXTENT 4 p. cover, 2 x 4 p. end papers, 144 p. text
QUANTITY 500 – 1.500 copies (or more)
PRINTING Full color
FINISHING Hard cover scratch-fee matte laminate

PRICE – PRIX
€ 35,00
excl. postage and package costs
Extra costs postage and package:
– For the Netherlands euro 6,00
– For France euro 12,50
– For Germany euro 12,00
– Other countries price on request
CONTACT FRANCE
Catherine Diekmann, T 0609370138, catherinediekmann@gmail.com
CONTACT REST OF WORLD
Danielle Dessart, T +31622407689, danielle@projectdreams.nl